Jargo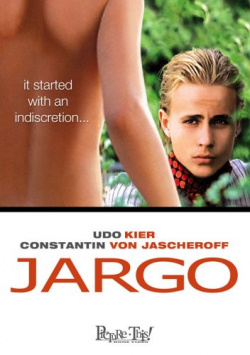 Year:
2004
Country:
Germany, Iceland
Actors and Actresses:
Oktay Özdemir, Constantin von Jascheroff
Review:
Jargo (Constantin von Jascheroff) is a German lad brought up in Saudi Arabia, an ordinary boy whose father (Udo Kier) admonishes him that he must 'become a man' before his 16th birthday (we're not sure what that entails...). Moving to Berlin, Jargo maintains his Arabian clothing until he encounters a similar aged German Turk Kamil (Oktay Ozdemir) and here begins his introduction into the world of juvenile cool (read delinquency). Kamil has a girlfriend Mona (Nora von Waldstatten) who catches Jargo's eye more than the ripe but wise Emilia (Josefine Preuss). As Jargo and Kamil bond, Jargo's father's image continues to admonish him that he must 'become a man' and Jargo's clouded psyche both imitates and rejects his father's history, leading to significant changes in Jargo's 'coming of age' and his relationship with his new found friends.
Movie added at:
23.06.2021