Nomer 'lyuks' dlya generala s devochkoy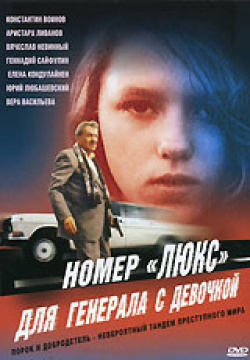 Year:
1991
Country:
Soviet Union
Actors and Actresses:
Vyacheslava Chasova
Review:
Almost sixteen-year-old Lyuska ran away from home, where her stepfather harassed her. The girl met an old card sharper Bristol. Friends called him Kitty. He was a kind man, and Lyuska soon began to call him grandfather. An old man and an almost child (on the 5th month of pregnancy) became friends and together they "blave" people in winter Gagra. But the work of a card sharper is dangerous, and there are people who are not averse to "ask" him to share ...
Movie added at:
16.04.2022