Ranenyy angel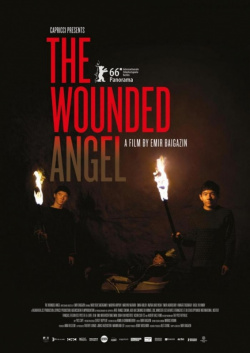 Year:
2016
Country:
Germany, France, Kazakhstan
Actors and Actresses:
Nurlybek Saktaganov, Omar Adilov, Madiyar Aripbay, Madiyar Nazarov
Tags:
bathing boy
Review:
Mid-90s in Kazakhstan, a time of a deep economical crisis… Zharas carries bags of flour to feed his family. His father just got out of prison and can't find a job, so he's on his own to allow his family to survive. Chick has a wonderful voice and prepares to take part in a singing contest. But someday, new friends appear in his life. Toad is hanging out in the ruins and sewers of his village, looking for metal scraps he could resell. One day he encounters three deranged young boys, the Gluesniffers, who show him a hidden treasure in an abandoned plant. Aslan is a brilliant student who gets ready to enter a medical college in the city, but finds out that his girlfriend got pregnant unexpectedly. Realizing the hopelessness of the conditions in the village, he decides to assist her to have an abortion... Four moral tales, four destinies of teenagers who will burn their wings to find a place and survive in a poor village of Kazakhstan : Balapan, a victim of bullying who doesn't want to fight; Zharas, whose father is a thief and has to feed his family; Zhaba, who searches for some metal scraps and lusts after a secret treasure guarded by a group of deranged kids; and Aslan, who fears that his medic studies will be compromised by his girlfriend getting pregnant. The Wounded Angel is the second opus of an eponymous triptych on teenagers about the complex, at times irrational and inadequate relationships that young children becoming adults have with the world. It is the second long feature by Emir Baigazin, the Kazakh director revealed during Berlinale 2013, when it was awarded the Silver Bear.
Movie added at:
10.05.2020