Smukke dreng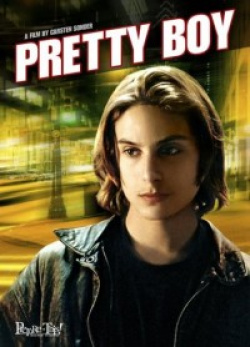 Year:
1993
Country:
Denmark
Actors and Actresses:
Christian Tafdrup, Mikkel Damgaard Nielsen
Tags:
bathing boy
Review:
Never before available on DVD, Pretty Boy (Smukke Dreng) chronicles the coming-of-age of a young, Copenghagen street hustler. Danish director Carsten Sonder's first feature is a compelling, in-your-face exploration of innocence plundered and lost.
Alienated by his mother, Nick (Christian Tafdrup) flees his dysfunctional home. Fatherless, he actively seeks out the companionship of older men, finding himself in a relationship with Ralph (Stig Hoffmeyer), a closeted, middle-age professor of astronomy. Ralph gives Nick a place of temporary refuge, and the two share an interest in the stars as well as a romance.
However, when Ralph's girlfriend returns from vacation, Ralph chooses her over the boy. Nick then hits the streets, where he joins up with a gang of violent street hustlers who victimize the very men who buy their services. Adopted by this band of violent youth, Nick finds refuge again - and unexpected first love -- with the gang's only female member, Renee (Benedicte Madsen), an androgynous girl who masquerades as a boy. Things get complicated once Ralph decides he wants Nick back and Renee becomes jealous.
Movie added at:
09.05.2020